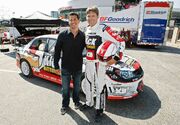 Sandro Corsaro
is an animator, producer and television show creator, primarily known for his animation work. Corsaro earned degrees in both Fine Arts and Animation from the
University of Southern California
.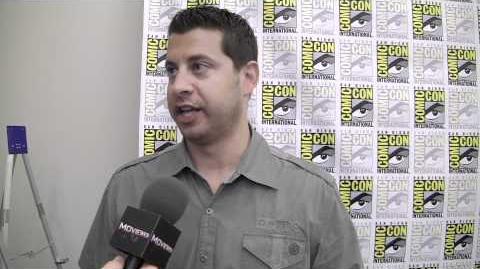 He is the creator of
Kick Buttowski: Suburban Daredevil
, an
Emmy
nominated original series on
Disney XD
.
Corsaro has said that the concept for the show was inspired from his childhood exploits growing up in Stoneham, Massachusetts.
Corsaro has worked at numerous entertainment companies and is also an author. In his books, he shares his distinctive techniques for applying traditional animation principles in the Flash environment. Sandro has spoken at Siggraph, NAB, Flashforward, and on G4. He also served as a consultant to Adobe.
Ad blocker interference detected!
Wikia is a free-to-use site that makes money from advertising. We have a modified experience for viewers using ad blockers

Wikia is not accessible if you've made further modifications. Remove the custom ad blocker rule(s) and the page will load as expected.