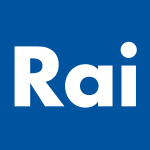 RAI (Radiotelevisione Italiana S.p.a.)
is Italy's national public-service radio and television broadcasting organization, controlled by the Ministry of Economic Development.
Rai 2
Rai 2 is one of the three main television channels broadcast by Italian public television company RAI alongside with Rai 1 and Rai 3. Rai 2 first started broadcasting on 4 November 1961. In the 80s it was known for its political affiliation with the Italian Socialist Party; in recent years it has shifted its focus towards talk shows, reality television and infotainment.
It is the television network owned by Rai where Kick Buttowski is aired with the title:
Kick Chiapposky: Aspirante Stuntman
along with
Disney XD (Italy)
Ad blocker interference detected!
Wikia is a free-to-use site that makes money from advertising. We have a modified experience for viewers using ad blockers

Wikia is not accessible if you've made further modifications. Remove the custom ad blocker rule(s) and the page will load as expected.