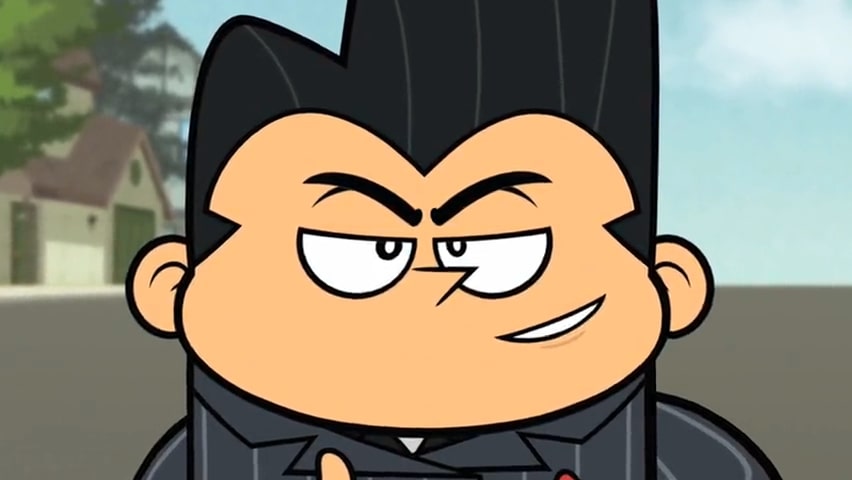 Luigi Vendetta is an Italian mafia boy from East Mellowbrook. He's the youngest of seven brothers. In "Luigi Vendetta", Kick Buttowski asks for his help to stop Brad from harassing him. Luigi sings an opera song that drives Brad to madness. He could've also helped Mouth offscreen. Luigi is voiced by Rico Rodriguez.
Trivia
The opera that he sings is to the tune of "Les Toreadors", by Georges Bizet.
Lyrics
These are the lyrics to the opera Luigi sings:
Big brothers shouldn't bully or degrade,
be sugar sweet,
not lemonade!
Do not partake in sibling rivalries,
cherish, your family!
Big brothers ought to be role models so,
be kind to your young bro.
Ad blocker interference detected!
Wikia is a free-to-use site that makes money from advertising. We have a modified experience for viewers using ad blockers

Wikia is not accessible if you've made further modifications. Remove the custom ad blocker rule(s) and the page will load as expected.