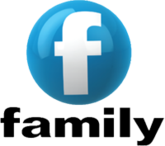 Family Channel (also referred to as simply Family) is a Canadian English language Category A premium television channel that is mainly marketed to children and teenagers between 2 and 15 years of age. It is owned by Astral Media, and headquartered in the Brookfield Place office complex, near the Financial District of Downtown Toronto.
It also serves as the Disney Channel in Canada
It is also the television network that airs Kick Buttowski: Suburban Daredevil in Canada; it first aired on June 1, 2011.
Ad blocker interference detected!
Wikia is a free-to-use site that makes money from advertising. We have a modified experience for viewers using ad blockers

Wikia is not accessible if you've made further modifications. Remove the custom ad blocker rule(s) and the page will load as expected.