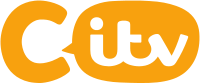 CITV (Children's ITV) is a British television channel from ITV Digital Channels Ltd, a division of ITV plc. It broadcasts content from the CITV archive, as well as commissions and acquisitions. It airs daily from 6am to 6pm. The channel has averaged 200,000 viewers everyday having a 0.8 share of the TV audience in the UK.
It is also the television network in United Kingdom in which Kick Buttowski is aired in the series name, "Kick Buttowski: Suburban Daredevil" along with Disney XD (UK and Ireland)
Logo History
External Links
Ad blocker interference detected!
Wikia is a free-to-use site that makes money from advertising. We have a modified experience for viewers using ad blockers

Wikia is not accessible if you've made further modifications. Remove the custom ad blocker rule(s) and the page will load as expected.