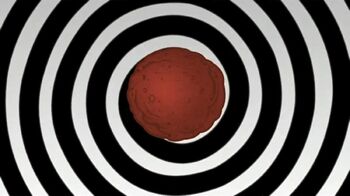 Bwar-Mart Meatballs are a type of food that are sold at the Bwar-Mart superstore. They only appear in the episode of the same name.
About
Lars uses these meatballs to trick people who come to the store into staying until closing time so they become employees at Bwar-Mart for life. The meatballs are said to be so good that no one can eat just one and that no-one can resist the tangy Lingonberry dipping sauce that comes with them. Lars uses them to command a large group of Bwar-Mart employees to capture Kick and Gunther.
Ad blocker interference detected!
Wikia is a free-to-use site that makes money from advertising. We have a modified experience for viewers using ad blockers

Wikia is not accessible if you've made further modifications. Remove the custom ad blocker rule(s) and the page will load as expected.